This little book is for organisations, teams and individuals who wish to learn more about how

Creative Evaluation

can support their evaluation needs and goals. Creative Evaluation is not one clear pathway to evaluating. It is instead a constellation of approaches that employ creative methods, tools and thinking aimed at producing evaluations that foster collaboration, mutual learning, inclusivity and engagement. Learning from and responding to the specific context within which an evaluation is situated, along with being open and flexible in how participants can contribute to the evaluation design and practice, are key elements of Creative Evaluation. 
​​​​​​​​​​​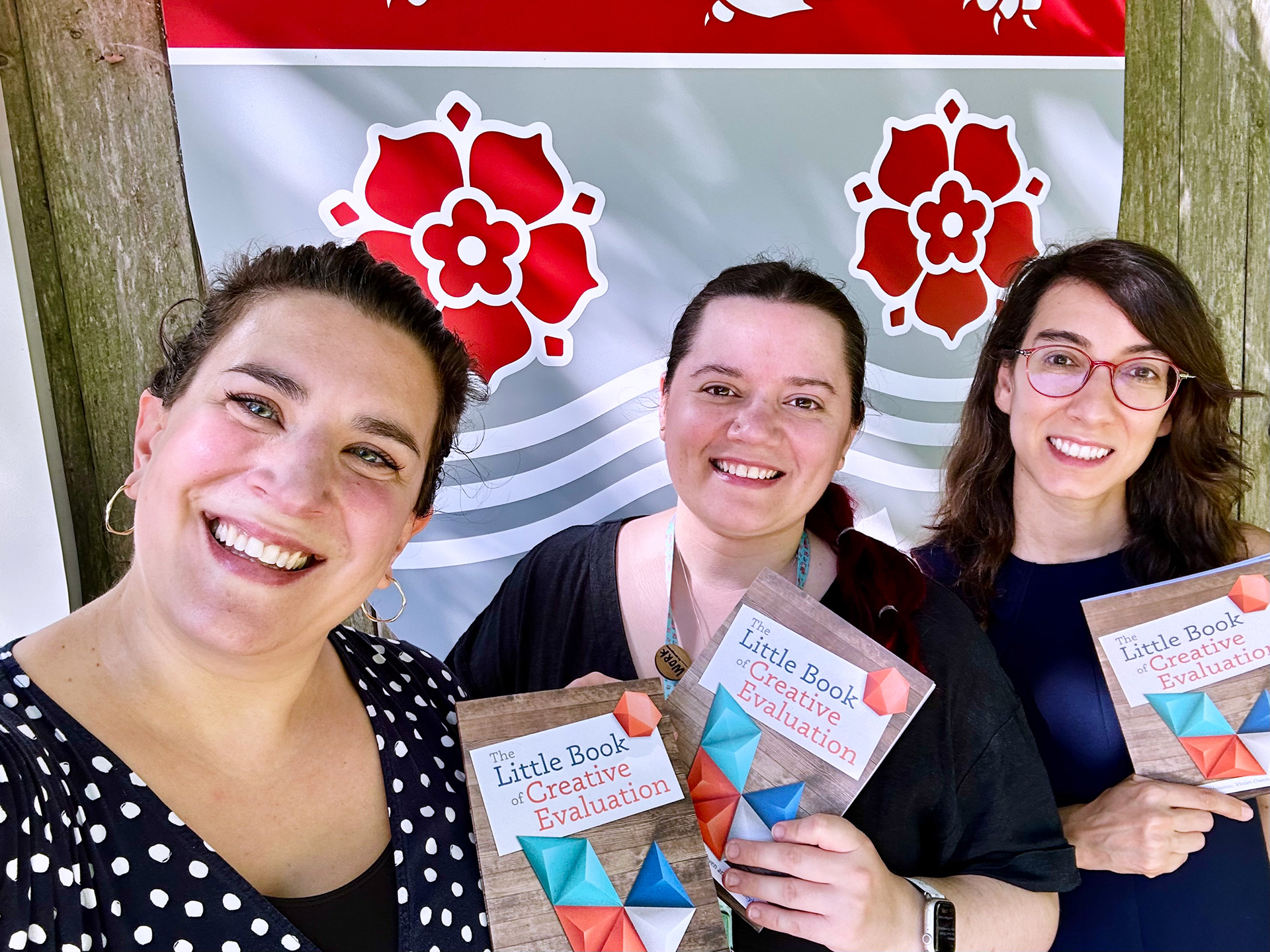 Elisavet is a Lecturer in Management and Organisation Studies, at the department of Organisation, Work and Technology at Lancaster University Management School. She is an inter and trans-disciplinary researcher and educator and works within and across evaluation, design, computing, digital arts and digital media. 
Violet Owen
Violet is a Postgraduate Researcher at ImaginationLancaster, Lancaster University and a Peer Evaluator for St Giles Trust. Her research interests include Creative Evaluation, collaborative practices and social value and impact. She also works as a Freelance Designer and created the design for this little book. View her portfolio at violetowen.uk
Pınar Ceyhan
Pınar is an International Lecturer in Design, at the Lancaster Institute for the Contemporary Arts, Lancaster University. Her current research focuses on evaluation design, methods, and processes, as well as the role of experience design in cognition and meaning-making.
Copyright © 2023 Elisavet Christou, Violet Owen & Pınar Ceyhan.
All rights reserved. Produced by ImaginationLancaster, a 
design-led research group at Lancaster University.